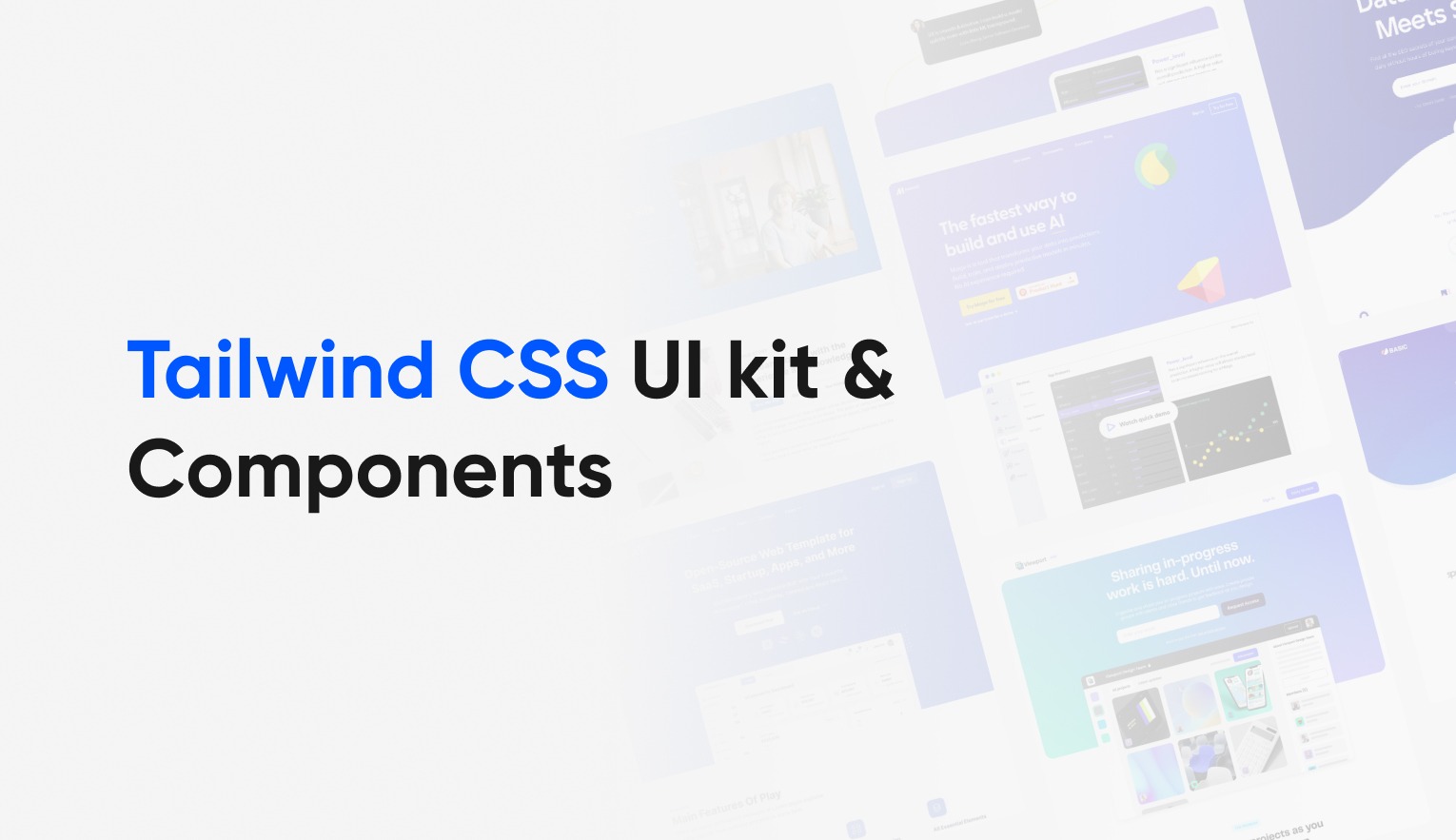 9 best Tailwind CSS Free & Premium UI kit & components (2022)
in
Review, Tailwind CSS
on
June 23, 2022
Are you looking for some best Tailwind CSS elements & UI kits? In this article, I will be covering some best free & premium Tailwind CSS UI kits, and components for all web designers or developers.
Tailwind is a powerful CSS framework library like bootstrap, It's totally different from other framework libraries. You can directly design inside the Html markup with the tailwind. Many tailwind readymade UI kits & component libraries are available. Free & premium elements help you to create amazing types of design such as blogs, contracts, footers, accordions, progress bars & more using this framework.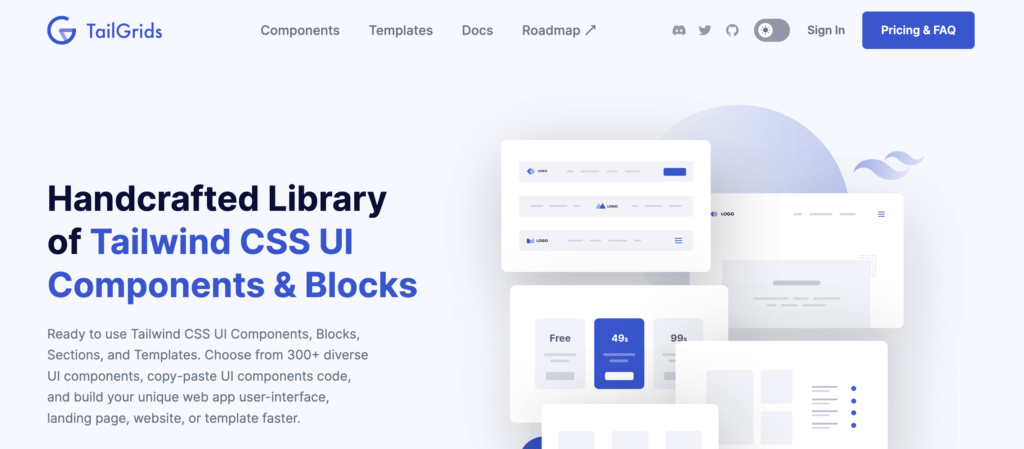 Tailgrids is one of the best Tailwind UI kits for creating any kind of application. It comes with all essential UI components like Application UI, Marketing UI, E-Commerce UI, and other Core components. Tailwind premium templates and landing pages are available on this site, it's specially created for startups, SaaS, Marketing, Apps, Business, and eCommerce Websites. You can start building your website with TailGrids so easily.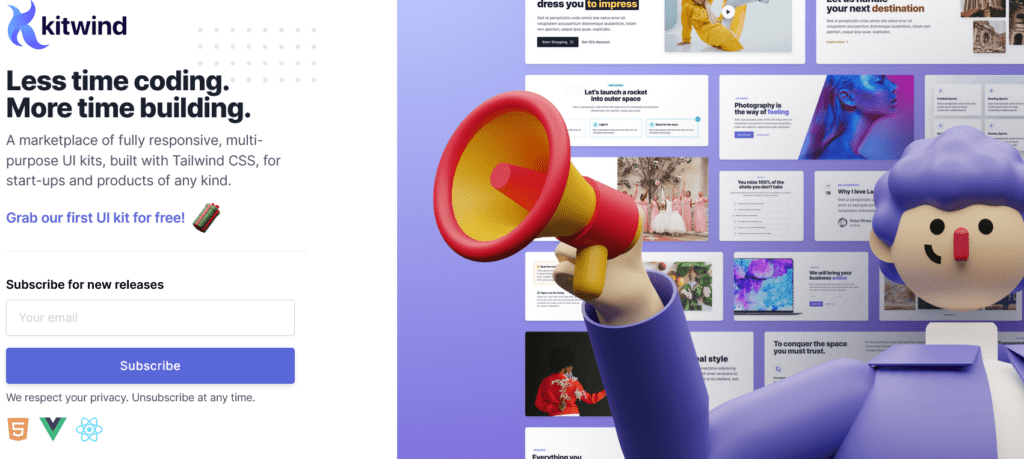 kitwind is a free UI kit & components are available in this place. This marketplace is fully responsive, multi-purpose UI kits, built with Tailwind, for start-ups and products of any kind. There are 130+ sections, all of which are fully responsive and available in Vue, React, and HTML. You can save your time with kitwind products.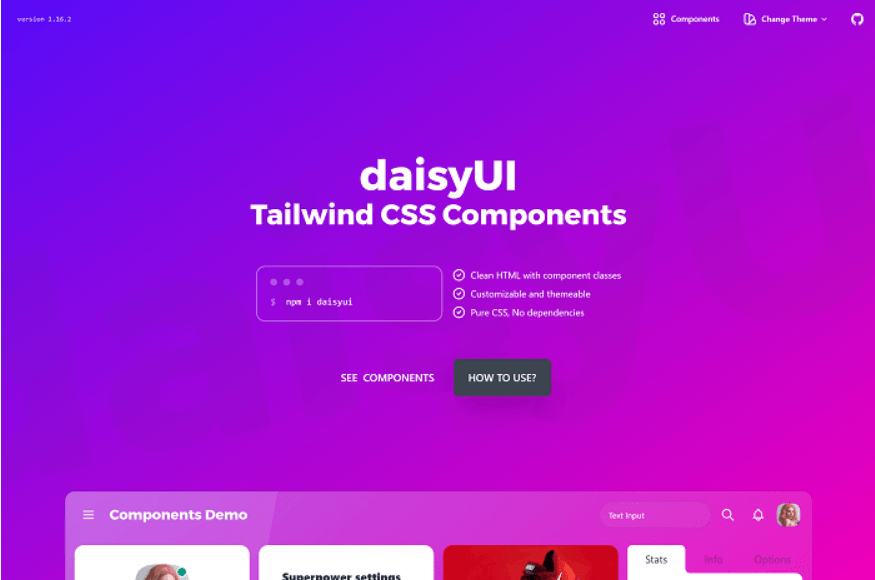 DaisyUI is a software plugin for the CSS library. Daisy UI for utility first CSS frameworks. Many daisyUI plugin components are available such as button, dropdown, card, carousel, divider, toggle, table, avatar & many more options. you can easily customize change themes.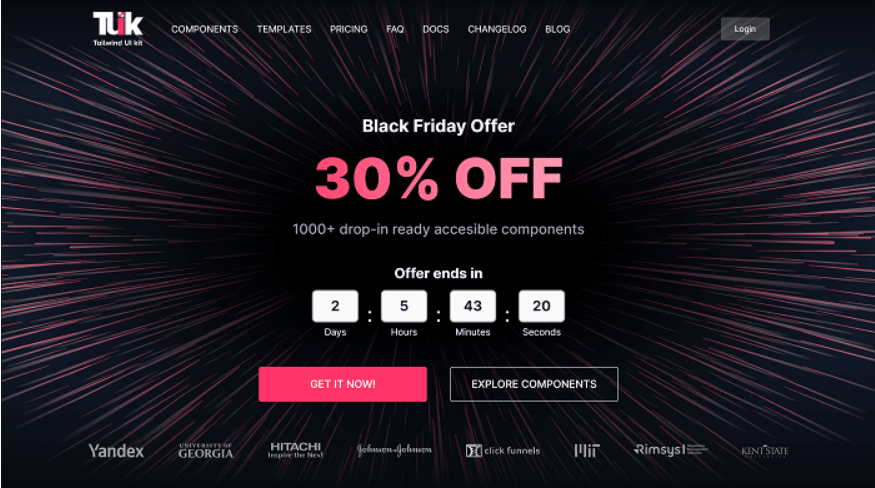 The biggest tailwind UI library is here. Tailwind UI kits, components & templates are available on this site. Thousands of components and 30 premium templates are present on this site. UI features are Responsive design, Tested components, Cross-browser compatibility, Inclusive & accessible, etc.
You can start from 250 components with lifetime access for 1 developer and great community support. Premium versions start from $249 with 200+ eCommerce components,250+ Marketing components,550+ Web App components, and much more.so, you can choose the free & premium options.

Notus Pro React is premium components library for Tailwind & React. It,s comes with 74+ design blocks,300+ elements,30+ coded pages etc.This is a Premium quality UI component library. It,s free & premium versions are available. The Premium version starts from $79 Dollar.
These premium features are 6 Months of Tech Support, Lifetime access,1 Developer Access, Fully Coded Components, etc. so, you can get this product.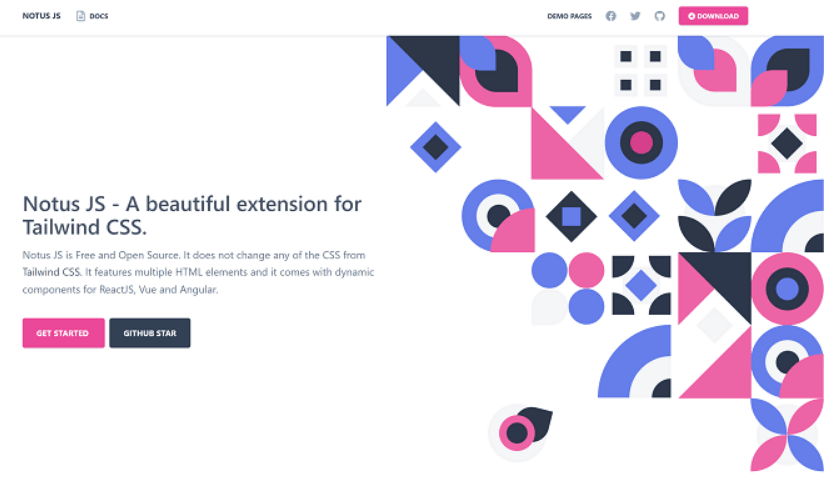 Notus js is another tailwind UI kit with free access. It is Free and Open Source. It does not change any of the CSS from Tailwind. There are 100+ components are available. It comes with dynamic components for ReactJS, Vue, and Angular. so, you can download this product totally free.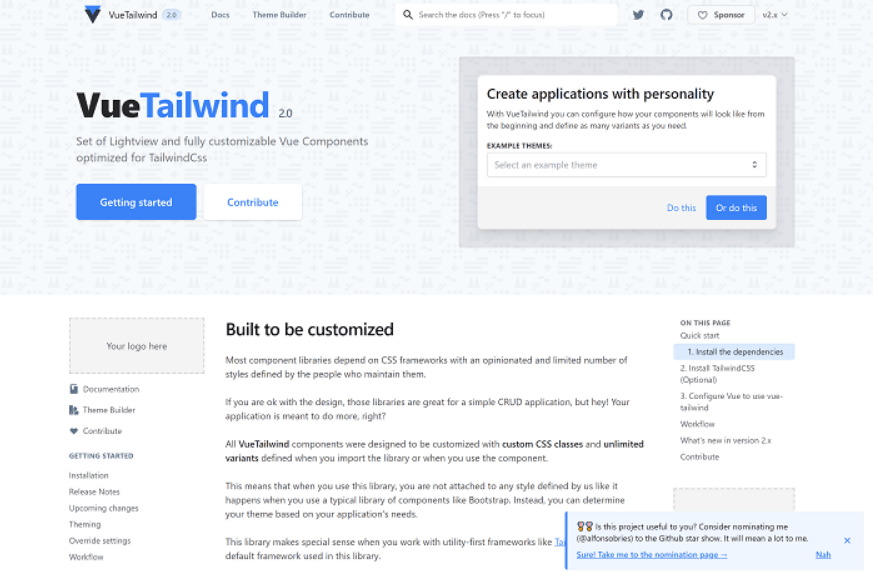 VueTailwind is a set of customizable components of tailwind CSS. All free UI kits are available on this site. you can create multiple versions of one single component with different default settings. All VueTailwind components were designed with custom CSS classes and unlimited variants. You can easy to optimize any CSS UI kits components at any time.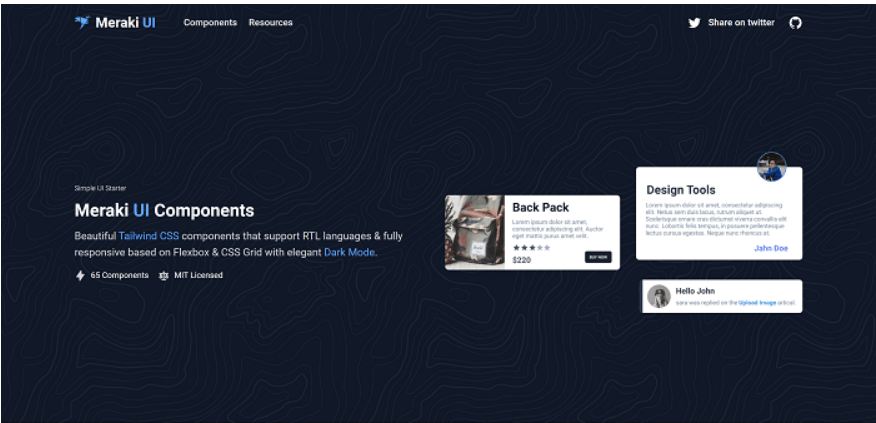 Meraki is a free tailwind component library. Its variety of useful features is Default Taiwindcss Config, Fully Responsive Component, RTL Language Support, etc. Total 58 tailwind components such as alerts, buttons, pagination, cards & more components.
It's a fully free component library.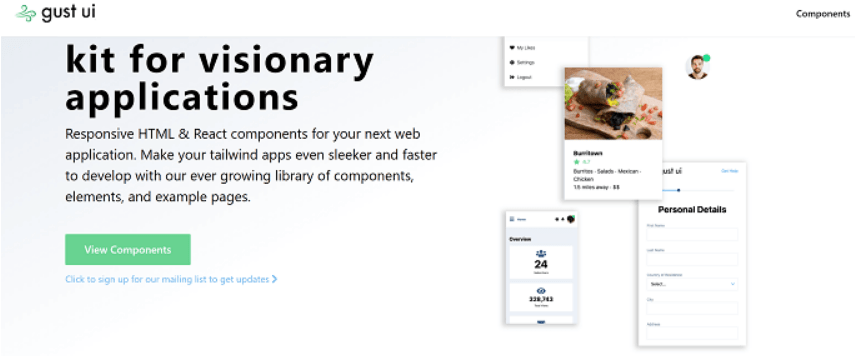 A free tailwind UI kits library is here. It is responsive HTML & Reacts components for your next project. You can faster develop tailwind apps using a library of components, elements, and example pages.
I hope these tailwind CSS UI kits and components library sites are helpful to create your next projects and for other professional purposes. Thanks.
other blogs
10 HTML eCommerce templates free download.
Best pixels alternative stock photos