On the 21st of July 2020, Datareportal released its Digital 2020 July Global Snapshot. The report used over 150 charts containing comprehensive data and highlighted that:
4.57 billion people around the world now use the internet — this is nearly 60 percent of the global populace
346 million users went online for the first time within the last 12 months
Around 98 percent of net internet users from all age demographics use a search engine every month
The global pandemic in early 2020 played a significant role in the upsurge of folks using the world-wide-web, but the overarching trend won't change course anytime soon. What does this mean for business owners and freelancers in the creative industries?
If you don't yet operate online, it might be time to start your website journey — especially as online shopping continues to dominate purchasing trends
If you are online, it might be time to revisit your website and make sure it optimized for your specific industry and target market
While there are many people online these days, you only have a short time (a matter of seconds on average) to capture someone's attention when they're surfing the web. An eye-catching and user-friendly theme makes your website stand out from the crowd, encourage users to stay on your page, and drive conversions.
Why Choose WordPress?
Since its inception in 2003, WordPress has risen to become the most popular content management system on the market. Technology moves fast, yet WordPress remains a staple for website owners and developers everywhere, and for a good reason. Complete beginners can create eye-catching, functional, and professional websites with minimal fuss, even when working on a tight budget.
The massive selection of WordPress themes and templates means that you could have your first website up and running in a matter of hours. But where to start when choosing a theme? A theme should be easy to navigate, responsive, fast to run, and it always helps to have something designed with your specific creative field in mind.
Without further ado, here are four of the best WordPress themes and templates for those in the creative industries.
Photography Portfolio WordPress Theme

Themeplanet.com is another fantastic resource for creatives from the founders of Font Bundles and Design Bundles online SVGs site. All of their brands are run by creatives for creative people. So it's no surprise that Theme Planet is brimming with next-level WordPress themes and templates for people in the creative industries. 
Independent designer, Visualmodo, has built the Portfolio WordPress Theme, specifically with Photographers in mind. On a side note, this theme also works well for Graphic Designers. The theme is clean and minimal — a no-fuss approach that allows your incredible photographs to shine. It is also responsive, meaning it looks fantastic on any device, including mobiles and tablets. 
You don't have to be a coding whiz kid to implement this theme either; the predefined templates for photographers and the drag and drop page builder makes it easy to construct, saving you time and money.
Visualmodo's design is also perfect if you want to start an online store through your website. It has built-in styles for WooCommerce and advanced styling options to level-up your cart, account, and check-out pages.
Sigurd A WordPress Blog For Writers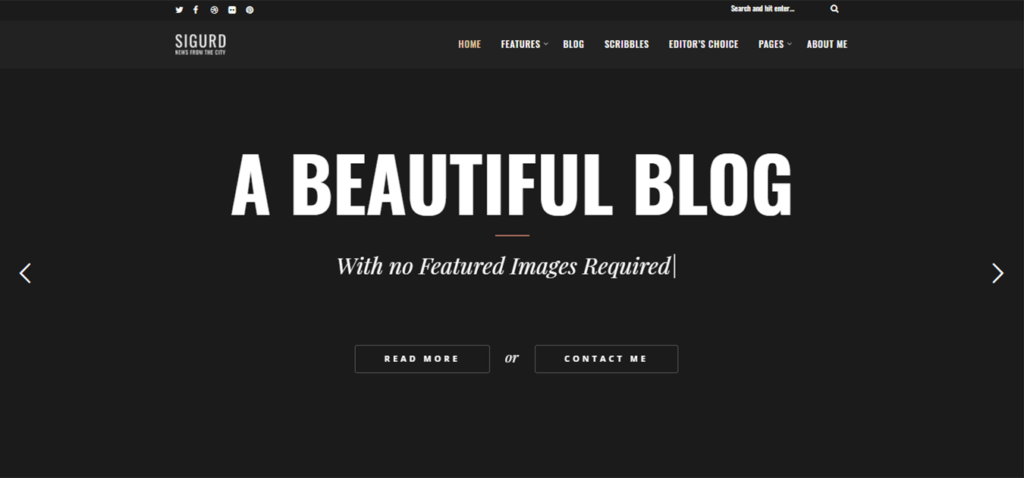 The Sigurd WordPress blog theme is another fantastic find on Themeplanet.com. It's the perfect design for bloggers, copywriters, and digital marketers who want a place where their wordsmithery is the main feature.
A theme doesn't have to have a million visual bells and whistles to stand out in an online crowd.The uses of minimalism and simple colors by theme creator, PremiumCoding, prove that less is more.
Sigurd takes a modern approach to the world of writing and doesn't require a bounty of images to look professional like many other themes — this means that you can focus your time on doing what you do best, writing! Of course, if you enjoy taking photos, searching for stock images, and curating flat lays, the theme still allows for this. In essence, Sigurd is an elegant and sophisticated alternative to traditional blogging themes.
Astra For Artists, Illustrators, and Graphic Designers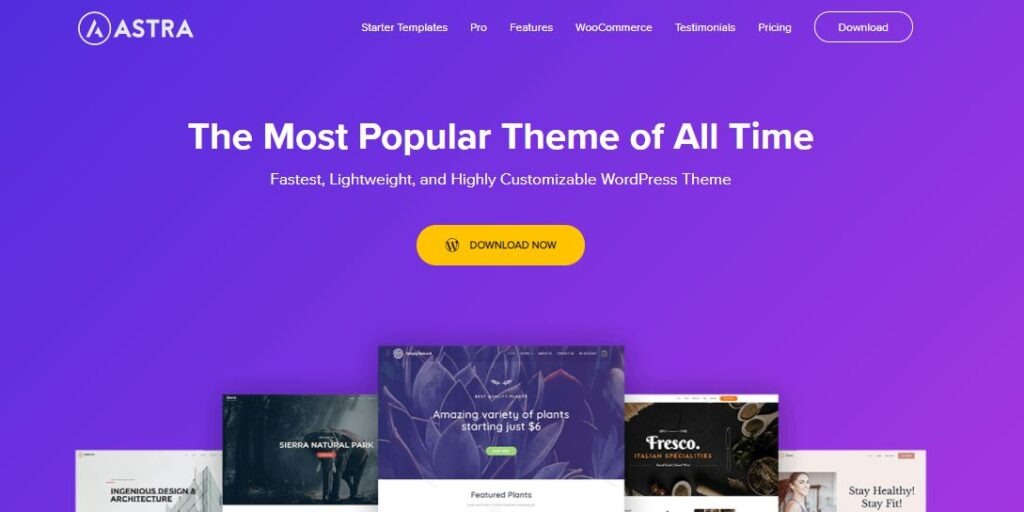 With over 1 million users, Astra is a tried and tested WordPress theme. It's perfect for Artists, Illustrators, and Graphic Designers who need to get something up and running in a quick turn around and with minimal technical input.
Creating masterpieces or implementing effective visual communication for brands is time and energy-intensive enough — so make developing or upgrading your website more accessible and less time-consuming.
As a theme, Astra has lightweight layout customization, a simple yet appealing aesthetic, and comes with a variety of ready-to-go page templates. It is the perfect theme for those who want their artwork or illustrations to be the website's highlight, rather than the pages surrounding them.
The Astra theme offers a smooth experience for visitors, is extremely fast, and is compatible with the most popular WordPress plugins. Such a well-built design will help you build an online presence and showcase your creations in no time at all.
CraftBird for Crafters, Hobbyists, and Handmade Sellers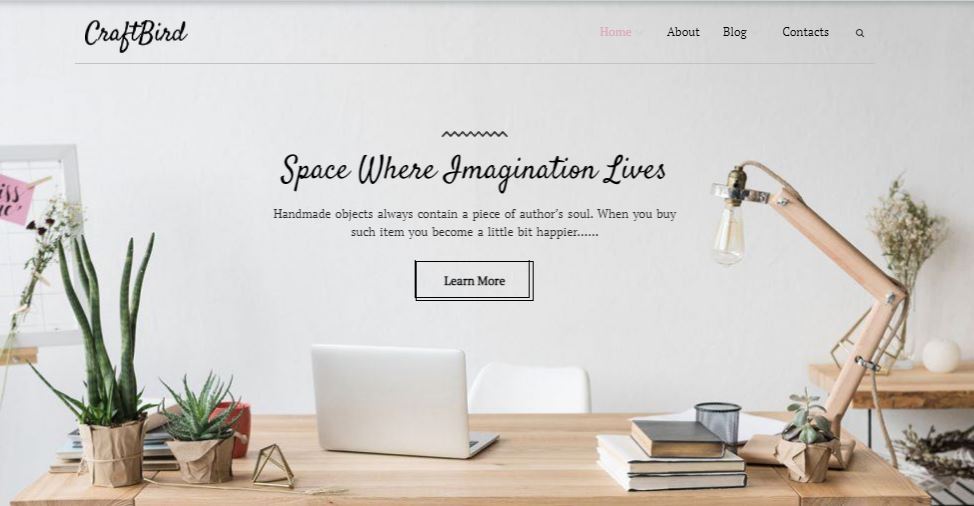 CraftBird is the perfect WordPress theme for crafters, hobbyists, and handmade sellers. The theme is easy to navigate, the pages load quickly, and it works alongside popular WordPress Plugins. If this is your first website, the premade media package will help get you up and running quickly. 
Even if you use a marketplace like Etsy, Folksy, or handmade at Amazon to sell your wares, it helps to have a website presence so you can direct people to your shop(s). For example, you can use the CraftBird blog template to introduce new products or write helpful articles that provide value to your target market.
CraftBird is also brilliant for craft professionals and hobbyists who need somewhere to share in-depth tutorials to build their online audience. It also works well with WooCommerce if you would like to run a handmade shop directly from your website rather than an external online marketplace.
Do you want to know about Best Advanced WooCommerce Fashion WordPress Themes in 2021 then click here