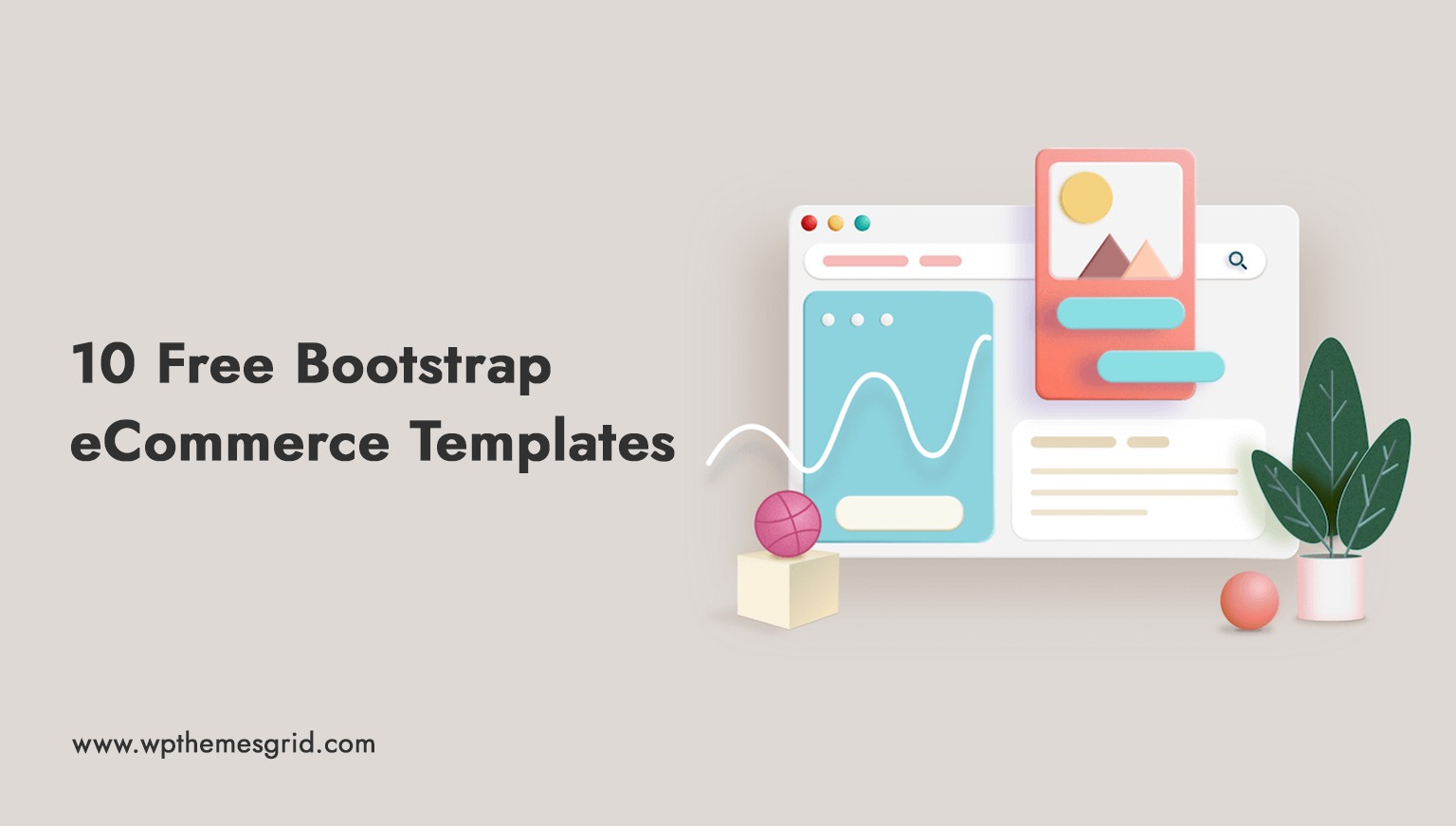 Start your own website using Bootstrap eCommerce template portfolio website free for all. Great high-quality free templates are available in this blog. All templates are SEO-friendly and professionally design. So, let's go ahead and check out Free eCommerce bootstrap template are here:-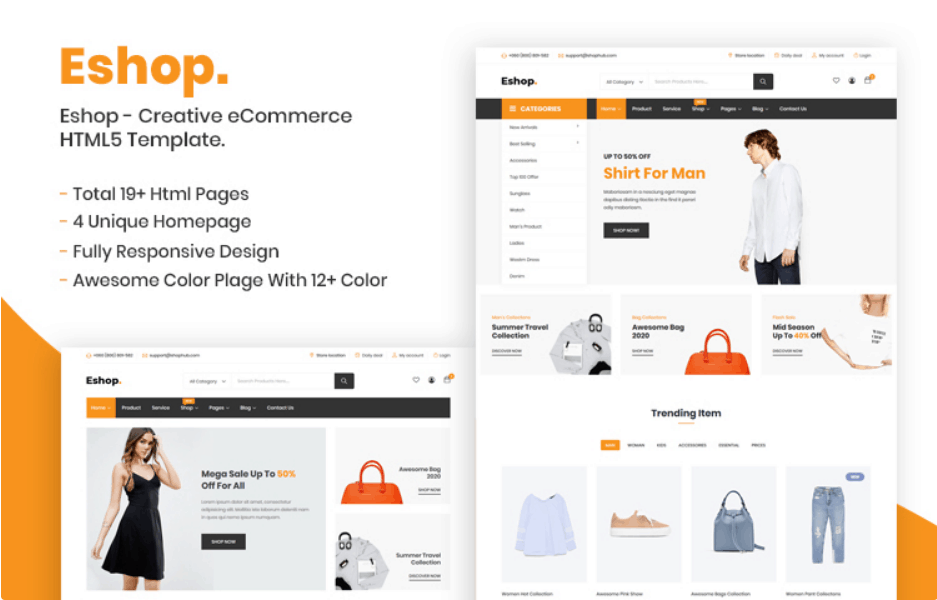 Eshop is a popular eCommerce free template created by Wpthemesgrid. This template is a high-quality design and you can use this template for any eCommerce shop business, clothing, shoes, mobile phones & accessories are showcasing using the Eshop template.
Eshop is the popular downloadable eCommerce template. People also love this product. You can showcase your product category-wise or product-wise. You can easy to listing your product for men, women, babies, sunglasses for all types of people, and much more.
And the most important contract us page has been included in this template, customers are easy to connect you with for any product-related queries or other problems related. so you can download this product for free and set it up for your eCommerce site.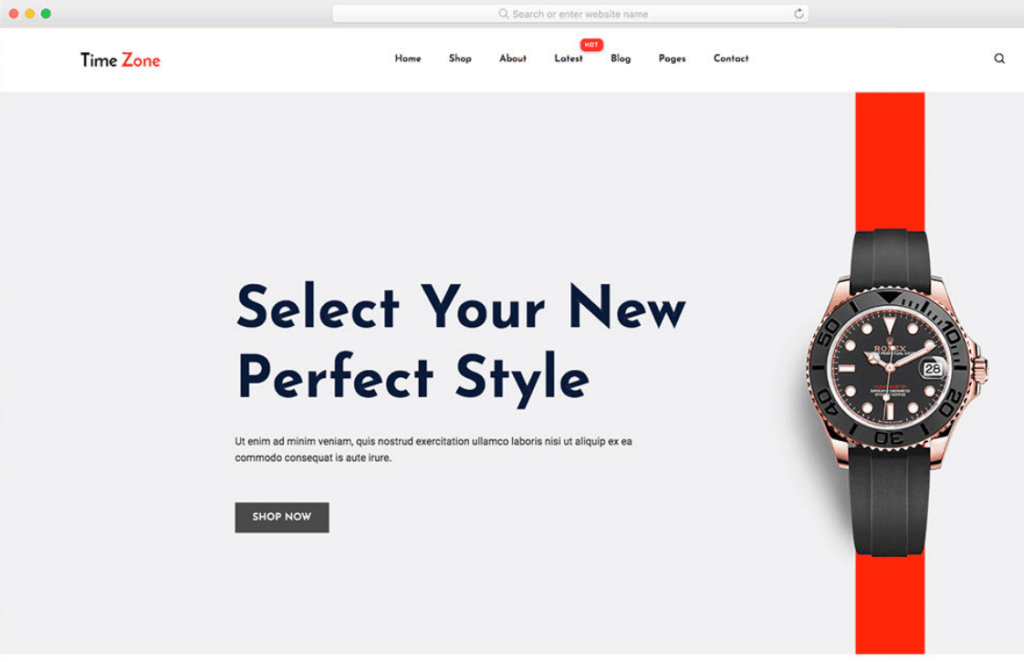 Timezone is the other free bootstrap eCommerce template designed by colorlib. Time zone is a modern, elegant, and responsive template to create your eCommerce store absolutely free. Set up your business website in any eCommerce store with Timezone. It's a professional theme and purely created with bootstrap.
It's a beautiful template and amazing theme to create your online store. You can create offers and discounts for your customers.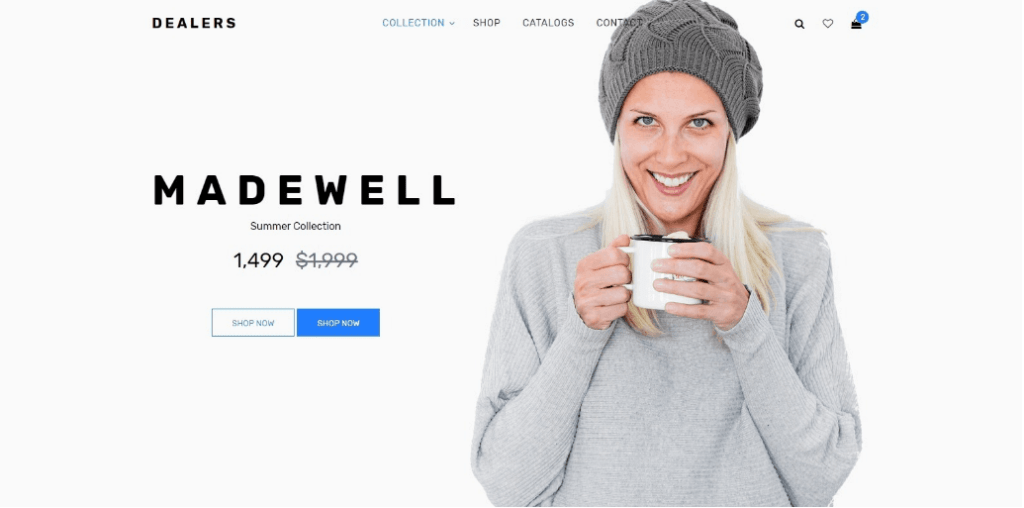 Dealers are the free fashion eCommerce website template with responsive design. Build your online fashion store using this template. You can set up a menu section for Man Or Women and all categories. This is a very unique template to create any shop business. It,s a high-quality theme and comes with free.
And also its very much easy and helpful for beginners to built a shop.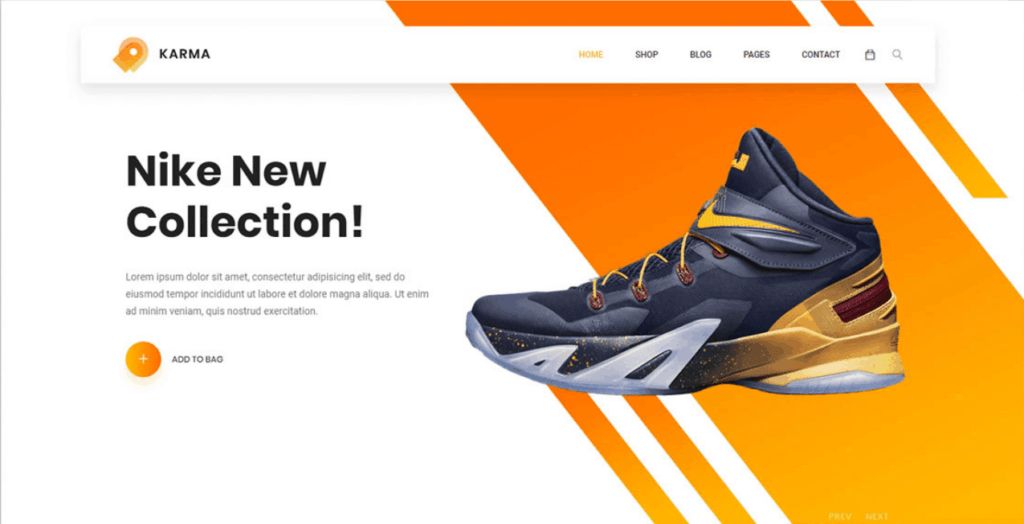 Karma is another free website template to build your eCommerce store. It is SEO optimized template and professionally designed. It's very clean and simple. This template showcases your products category wise such as shows for men, Woman fashion, Dresses for children, Mans wear, and much more.
Exclusive hot deals ,coupons and offers are easy to active in this template.

Shoppers is a professional-looking, trendy shopping eCommerce template. This template is perfect to create an eCommerce store. It's an eye-catching template, you can easy to customize this template. It call to action button, social media icons are available to help your user.
Advance bootstrap frameworks are included in this template and clean coded. HTML and CSS valid files are available in this template.
Ogani-free eCommerce bootstrap 4 template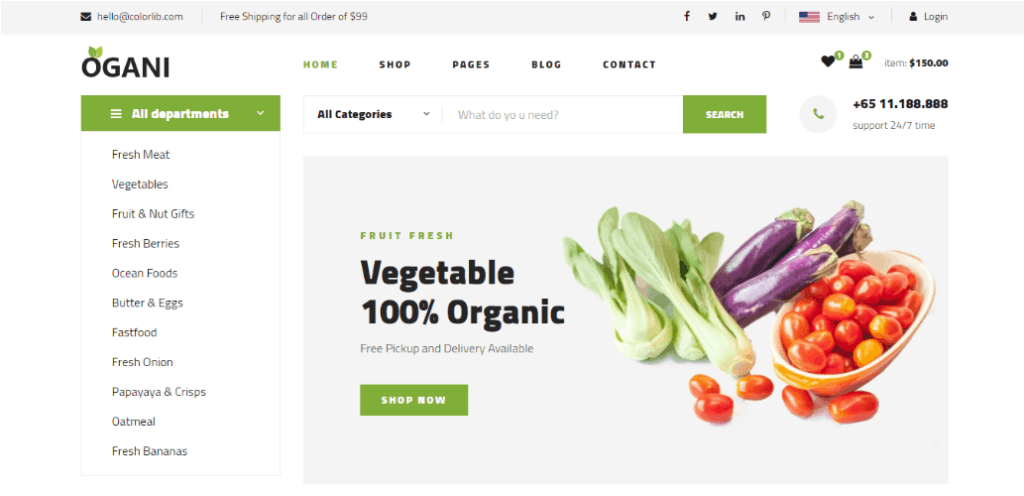 Ogani is the outstanding website template for building an impactful eCommerce page. This is designed for farmers, organic product sellers, and similar businesses. Template will be pretty well-designed and are a highly customizable and responsive template 100% for all devices such as android, ios, laptop & all devices.
You can setup another blog page for ecommerce store.Contract pages and other pages are available.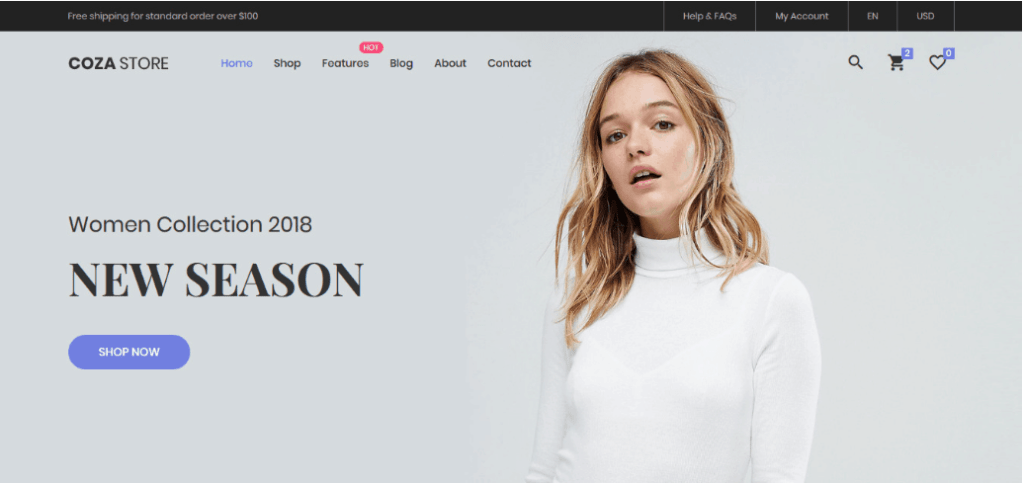 Coza Store online fashion store website template build by colorlib. The beautiful and professional template you can implement on any fashion store site such as watches, men, women, shows, clothing brands, and accessories.
And other shopping related help such as return,shipping ,track order and other cetegory pages add to your site,its helpful for your customers or users.
Ashian comes to another free Bootstrap eCommerce website template. It is a minimal and modern quality website template. It can be used in all eCommerce stores. Asian is SEO optimized template, that can help to rank higher on Google.
Some core features are contact forms, newsletter subscriptions, stunning social media icons.It has completely responsive to all other dives. And many features and functionalities are available, perfect for your website.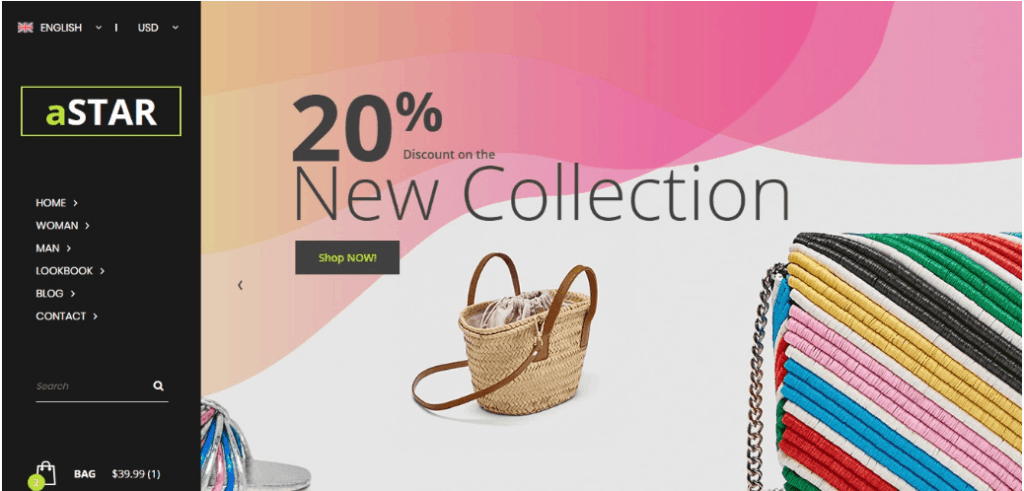 If you want to start an online business using a template? Astar is the perfect website e-commerce template for your business. Starting with free with no cost of money HTML template build for eCommerce purposes.
Most important thing It is SEO optimised and stunning template and clean coded. We think astar is perfect for beginners.Then you can goes to premium version.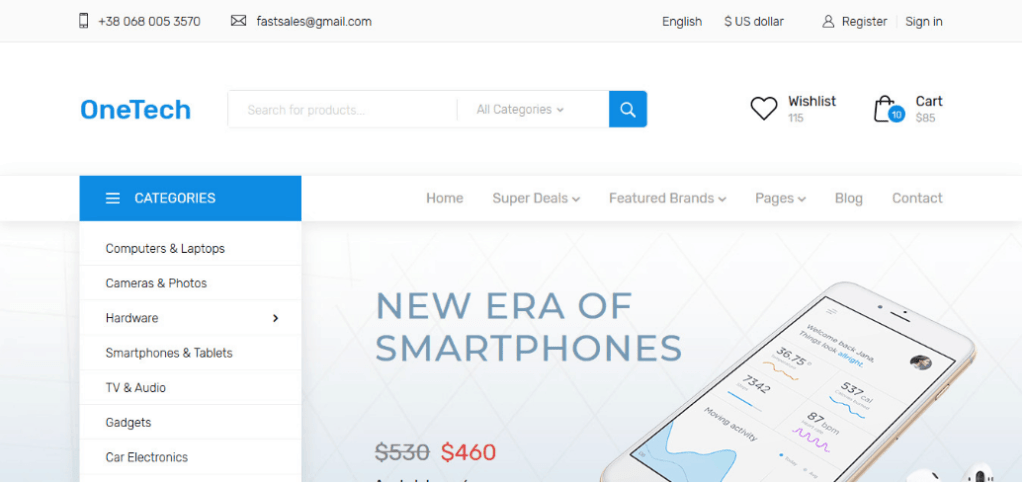 Onetech comes with free electronic and gadgets website template, designed for electronic & gadgets Website for online store website. You can showcase your products like computers & laptops, cameras and photos, car electronics, and much more.
You can showing all electronics related products using this template.This is helpful for search ranking and more conversions.Its very eye catching and high quality theme.Responsiveness for desktop,laptops,mobile phones ,i pad and more devices.Its very modern and clean designed.
Separately you need to create a blog page ,contract us page ,newsletter section on this template.
We hope this template is very helpful to build an online store. These templates come with professionally designed and fully responsive, clean, and modern designs. All templates are clean coded and SEO friendly. All templates built by the popular free Bootstrap framework and eCommerce template using this.
In conclusion, the Free templates are easy and perfect for beginners for an eCommerce store.Free template you can easy to use and all templates are creative, blog pages, categories are available. For beginners, bootstrap 4 eCommerce template is a perfect choice to start a simple shopping site.
We hope this blog is something help for your site or your business.Thank you.